Celebrities are loving their jewelry from The Rusted Chain. Our items have been loved by ladies like you, and many names you might recognize.
We were featured on ThePioneerWoman.com. And Ree can regularly be seen wearing our jewelry on her Food Network show. Thanks Ree!
Korie and Sadie Robertson from Duck Dynasty love The Rusted Chain so much they sent a sweet letter to us about it!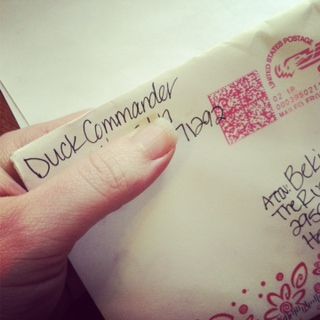 Miranda Lambert loves our Gritty and Pretty bracelet.
Actress, speaker, and author Lisa Whelchel adores our Wild and Precious Life necklace, and has given many of them as gifts.
Deanna Daughtry, wife of musician Chris Daughtry, said, "I love the "worship always" chain. We love our new necklaces! Thank you so much!"
Bachelorette Trista Sutter said, "Thank you so much for your beautiful creations from The Rusted Chain. I love the personalization and the pearl as I don't have any other jewelry with pearls. I love them!"
Actress Candace Cameron Bure said, "Wow!! I got the necklaces today!!! I absolutely LOVE them. Thank you so much."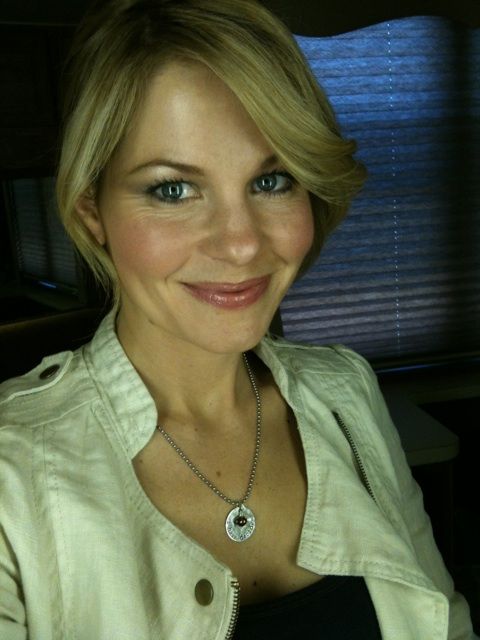 Author and blogger Heather Armstrong (a.k.a. Dooce) said, "Thank you so much for my necklace. It is *awesome*! Totally my style."
We've been featured in magazines as well, such as Holiday with Matthew Mead, FOLK, and Wichita Family Magazine.
We also got invited to a Martha Stewart cocktail party! Miss Martha, herself, is one of the owners of The Rusted Chain necklaces.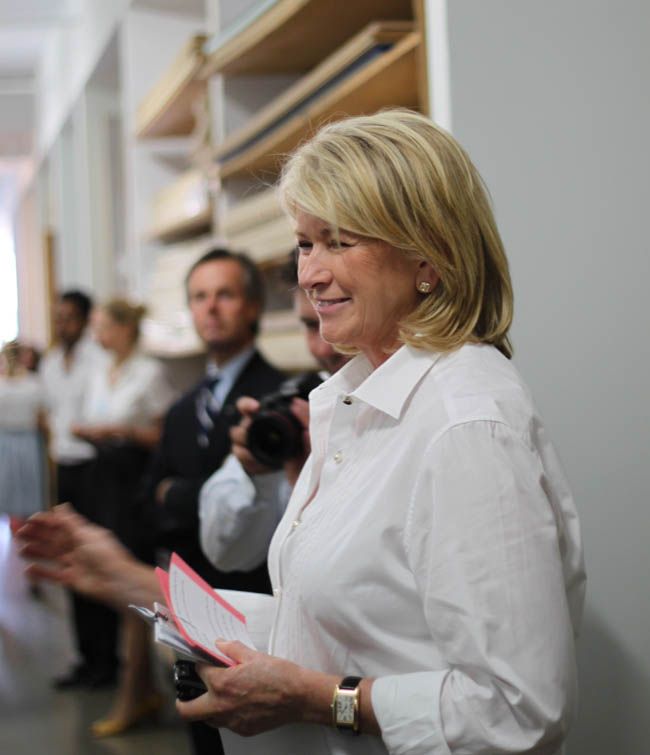 We were featured by our local ABC news channel KAKE10 in a segment called Made in Kansas, and more recently for our donations to Boston Bombing victims.
The Rusted Chain was thrilled to be featured in
Pregnancy and Newborn Magazine's
Holiday Gift Guide! (Hello, number 9!)
FOLK Magazine did an entire story on The Rusted Chain.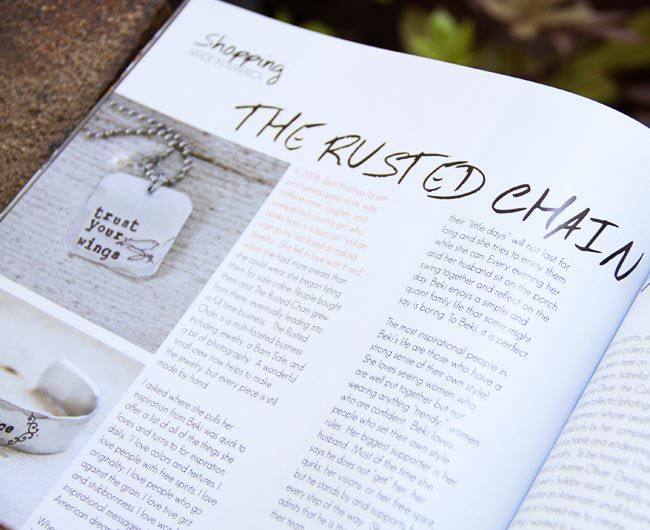 We were flattered to be in Somerset Life Magazine! It's a really beautiful publication. And there we are!